Kimeru - Starry Heavens
Posted on 2006.11.15 at 10:14
Kimeru's latest album Starry Heavens is now available for download :)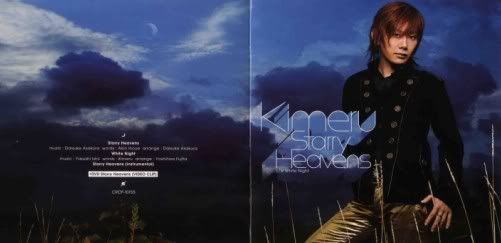 Update: For those who can't/don't want to use Pando, here are alternative SS and MU download links:
Starry Heavens.rar (wma format)-
SS
MU
Starry Heaves.zip (mp3 format) -
SS
(Thanks to
amamiyarin
for converting the songs to mp3 format and uploading them!)
Starry Heavens PV.avi -
SS
MU
Note: Starry Heavens is redistributed with permission from
舞の城永久聯盟會
.
In case you are wondering about the weird download links, read this post first!